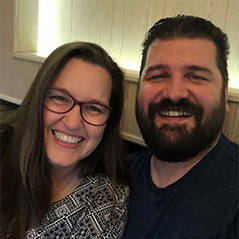 Zoran & Jennifer Naskov
Zoran and Jennifer are co-founders of Lighthouse of Hope MK.

As a business owner, with offices in several countries, Zoran has a passion for growing leaders in the knowledge work industry, while still finding time to spend with Jennifer and their four children. Originally from Macedonia (Yugoslavia), Zoran spent 25 years in the United States - first in Florida, and then in North Carolina.

Jennifer is a native Floridian - which explains her love for cut-off jeans, flip flops, sunshine, and ice cold Coca Colas. Her quick smile and boundless energy makes her a natural for working with children.

Through their years as therapeutic foster parents, licensed in North Carolina, their hearts for children from hard places were formed.

Zoran and Jennifer count it a great privilege to be part of the positive changes happening in North Macedonia, especially in regards to child welfare and social inclusion.
Nastassia Naskov
Nastassia is a student at Seminole State College in Orlando, Florida, pursuing a degree in Psychology with a focus on Counseling.

She also works full-time as a dog bather and is starting classes to become a groomer. This is a perfect position for Nastassia, as animals have always been a passion of hers (she started the Therapy Dog program for Lighthouse of Hope when she lived in Macedonia).

Nastassia has used her many gifts and talents to volunteer with children in India, Slovenia, and Thailand, as well as volunteering at the local public orphanage in Macedonia from 2017-2019. She is particularly gifted in working with children on the Autism Spectrum.

In the future, Nastassia plans to use her experiences as a TCK (Third Culture Kid) and her Counseling degree to open a therapeutic retreat center for expats, NGO volunteers, and their families, so that she can provide counseling in an effort to reduce burnout and help them remain on the field.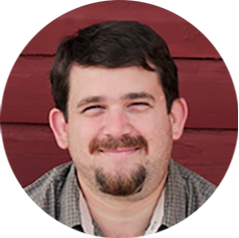 Mike Kozlinski
Mike Kozlinski is the founder of First Cause Discipleship Ministries: a counseling, teaching and training ministry focused on making disciples. He began partnering with LIFE Fellowship in December 2012 and he is present at the church several days per week.

Mike's heart is to walk alongside people facing various kinds of challenges, so that they can work towards experiencing personal restoration and growth, relational reconciliation and strengthening, and spiritual redemption.

Mike works with individuals, couples, and families. Aside from counseling, he enjoys watching adventure movies, reading theology books, discussing politics and culture, playing sports and making jokes. Mike and his wife, Misty, have several children: Stacey (miscarried), Seth, Luke, Abigail, and Zach.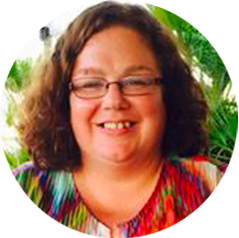 Kassie Wilson
If there are children around, Kassie is nearby! She has made caring for children a very important part of her life. Kassie is the Director of Children and Teens at Cornerstone Fellowship.

She has shared her love for children with kids in Slovenia, Thailand, and India. Kassie has led Terrific Tuesdays for children, Vacation Bible Schools, Sunday School classes, All Stars for Jesus, and many more. In addition to her work with the children and students, Kassie is part of the praise team at her local church, using her beautiful gift of song in worship and blessing others.

Kassie and her husband, Adam, and several four legged friends live in Western North Carolina. They have two sons, Chance and Blake, that are happily married to Lauren and Kyleigh. They are also expecting their first grandchild in July 2021.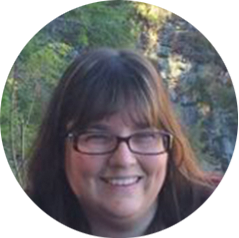 Melinda Helle
Melinda currently works as a paralegal in a mid-sized law firm in Florida. When she isn't working, she loves to spend time with her family and friends, traveling, and diving into a good book.

She has compassion for the millions of people who are, or have been, trapped in human trafficking, working globally and locally to love and serve this vulnerable population. She's also involved at her church with the Connect Team and wherever she can serve.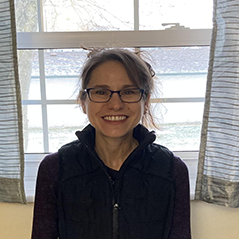 Bradlie Pokrandt
Bradlie Pokrandt was born in South Korea into a military family and has spent the majority of her life moving all around the world. Even after she was married to her husband, Andy, she has spent the past 25 years moving all over the world with his military career. While living in Asia, the Middle East, Europe, and several different states in the US, Bradlie has had to adapt her line of work from military lodgings, to physical rehabilitation facilities, to a tax preparer. She even did a stint in a potato chip factory! Along with her million-and-a-half life experiences, Bradlie also has personal, hands-on experience with people who have special needs. From a very young age, she was exposed to her mother's Multiple Sclerosis, and now she is a parent to a child with Autism which has opened her up a world of studying and learning.

With her heart for helping others, it's no surprise that Bradlie has also used much of her free time volunteering in all kinds of organizations like school libraries and computer labs, cub scouts, youth ministries, and various educational co-op programs.

Recently, Bradlie and her family moved back to Ohio to take care of Andy's mother who was diagnosed with stage four cancer. With her experience in health care, Bradlie was ready and able to help her mother-in-law in her hospice care. Now she spends her days caring for her boys - her son, Simon; Andy, and her father-in-law - as well as being a valuable member of the Lighthouse of Hope board. She enjoys having coffee and playing board games or sharing yummy chocolate and good stories.