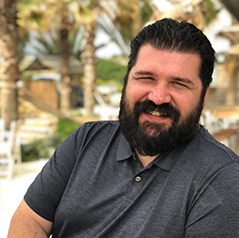 Zoran Naskov
As a business owner, with offices in several countries, Zoran has a passion for growing leaders in the knowledge work industry, while still finding time to spend with his wife and four children. Originally from Macedonia (Yugoslavia), Zoran spent 25 years in the United States - first in Florida, and then in North Carolina. He is a graduate of the University of Central Florida.

Through his years as a therapeutic foster parent, licensed in North Carolina, Zoran's heart for children from hard places was formed. He moved back to Macedonia, with his family, in the summer of 2015, and co-founded Lighthouse of Hope MK in January 2016.

Zoran uses his desire to stand in the gap for children without fathers, to drive his work with Lighthouse of Hope MK.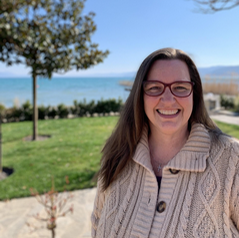 Jennifer Naskov
In addition to her roles of mom, friend, wife, and homeschool teacher, Jennifer is the co-founder of Lighthouse of Hope MK.

Jennifer is a native Floridian - which explains her love for cut-off jeans, flip flops, sunshine, and ice cold Coca Colas. Her quick smile and boundless energy makes her a natural for working with children - especially those from hard places.

Over the years, Jennifer has homeschooled her four children, taught music and drama at a private school in North Carolina, lead children's ministries in several churches, and loved the snot out of the 15+ children who came and went from their home, when she was a therapeutic foster mom.

Jennifer has a heart for orphans and children from hard places, and counts it a great privilege to be part of the positive changes happening in North Macedonia, in regards to child welfare and social inclusion.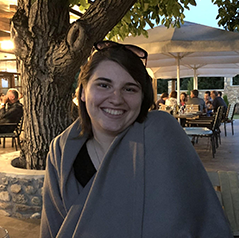 Nastassia Naskov
Nastassia is a recent high school graduate, having finished her diploma through NorthStar Academy, an online high school. She plans to continue her education at a university in Skopje, North Macedonia - pursuing a degree in Psychology, with a focus on Counseling.

Nastassia has used her gifts and talents to volunteer with children in India, Slovenia, and Thailand, as well as volunteering at the local public orphanage in North Macedonia from 2017-2019. She interacts with the children through song and play, and showing them love with her warm smile and calm spirit, and is particularly gifted in working with children with Autism Spectrum.

In the future, Nastassia plans to open a therapeutic retreat center for expats, NGO volunteers, and their families, to provide counseling in an effort to reduce burnout and help them remain on the field.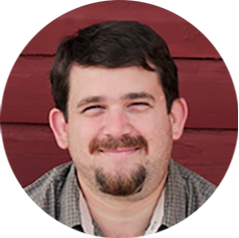 Mike Kozlinski
Mike Kozlinski is the founder of First Cause Discipleship Ministries: a counseling, teaching and training ministry focused on making disciples. He began partnering with LIFE Fellowship in December 2012 and he is present at the church several days per week.

Mike's heart is to walk alongside people facing various kinds of challenges, so that they can work towards experiencing personal restoration and growth, relational reconciliation and strengthening, and spiritual redemption.

Mike works with individuals, couples, and families. Aside from counseling, he enjoys watching adventure movies, reading theology books, discussing politics and culture, playing sports and making jokes. Mike and his wife, Misty, have several children: Stacey (miscarried), Seth, Luke, Abigail, and Zach.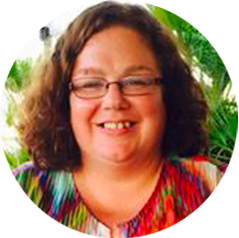 Kassie Wilson
If there are children around, Kassie is nearby! She has made caring for children a very important part of her life. Kassie is the Director of Children at Cornerstone Fellowship.

She has shared her love for children with kids in Slovenia, Thailand,and India as well as the children that she keeps in her home each day. Kassie has lead Terrific Tuesdays for children, Vacation Bible Schools, Sunday School classes, All Stars for Jesus, and many more. In addition to her work with children, Kassie is part of the praise team at her local church, using her beautiful gift of song in worship and blessing others.

Kassie lives with her husband, Adam, her two college-aged sons, Chance and Blake, and several four legged friends, in Western North Carolina.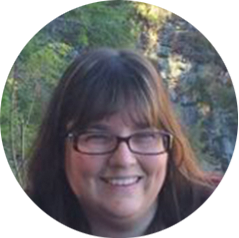 Melinda Helle
Melinda currently works as a paralegal in a mid-sized law firm in Florida. When she isn't working, she loves to spend time with her family and friends, traveling, and diving into a good book.

Melinda has a heart for the millions of people who are, or have been, trapped in the world of human trafficking. At her church, she volunteers in the Children's ministry, and seeks to serve her Savior in whatever way she can.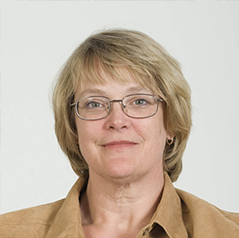 Betty Easter
Betty is a retired missionary, having been with the International Mission Board for nearly 20 years. Retirement didn't suit her!

Betty has 20 years of experience overseas (16 in North Macedonia) with dual roles of business and ministry. Betty had a brief time in the USA, where she worked with a non-profit organization, and learned additional skills in connection to fundraising and searching for grants!

Betty's experience in working with an NGO (non-governmental organization), working with a non-profit in the USA, as well as ministry with the Roma people group, has given her a great combination of skills to use in behalf of the Lighthouse of Hope MK!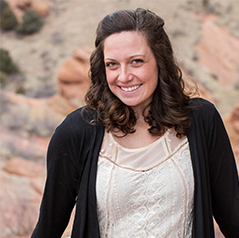 Faith Minter
Faith is currently serving with CTEN (Commission to Every Nation) in the city of Bitola, North Macedonia with her husband Dustin. They have teamed up to serve Lighthouse of Hope MK in whatever ways are needed, as well as a local church here in Bitola. Faith has a bachelor's degree in Social Work from Colorado State University, which served to grow her heart for helping people even more. She was born and raised in Colorado yet, she didn't just stay there. She has traveled to 23 different countries, and spent a year living in Virginia.

While she was traveling overseas she had the opportunity to work with countless organizations, churches, and people groups, serving in whatever way she was needed. She is passionate, driven, and has a huge heart for caring for vulnerable children - which makes her perfect to be part of the Lighthouse of Hope MK team!

She has previously been a caretaker for the elderly, and also extensively cared for children of multiple ages throughout her life. She currently uses these skills as well has her education to aid her in the volunteer work she does with Lighthouse of Hope MK at the Home for Infants and Young Children every week.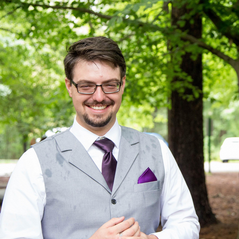 Dustin Minter
Dustin is serving with CTEN (Commission to Every Nation) in the city of Bitola, North Macedonia with his wife, Faith. Dustin interned at Victory Church in Oklahoma City for 3 years while going to school at Southwestern Christian University and obtained a bachelor's degree in Christian Leadership.

God used something as simple as a radio advertisement to awaken Zoran and Jennifer Naskov to the plight of fatherless children in America. After graduating Dustin went on the World Race through the organization Adventures in Missions (an 11 month trip to 11 countries) where he traveled extensively throughout the continent of Asia.

Dustin has spent much of his 20's traveling the world and serving in many ways. Within the past 6 years, he has traveled to 19 countries. He has a heart to see the hurt in this world healed. Currently, Dustin is volunteering with Lighthouse of Hope MK weekly at the Home for Infants and Young Children, as well as being active in a local church.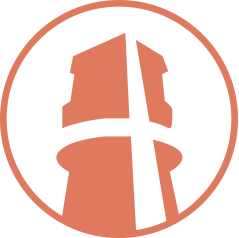 You Can Help!
If you feel the calling to join us in our efforts to provide help to these children in need, then we welcome your support. You can help us fund our efforts with your financial contributions, or join us as a volunteer in one of our many projects. As always we hope that you will keep us in your thoughts and prayers.